Meeting our certified companies – Warm and Wood
We talked to Alessandra Tornieri from Warm and Wood about business ethics and the responsibility we have for future generations.
Meeting our certified companies – Warm and Wood
23 February 2022 Meeting certified companies
Wooden furniture is all around us. Most of us use it every day. This furniture had a life before it entered our homes – a life as a tree in a forest.
Only if the timber for the furniture is sourced sustainably, can we be sure that these forests will be around for generations to come.
Italian furniture manufacturer Warm and Wood is committing to a more sustainable future for the world's forests, by using PEFC-certified wood for their beautifully made furniture.
We talked to Alessandra Tornieri from Warm and Wood about business ethics and the responsibility we have for future generations.
Can you give us a brief introduction to your company and its position in the market?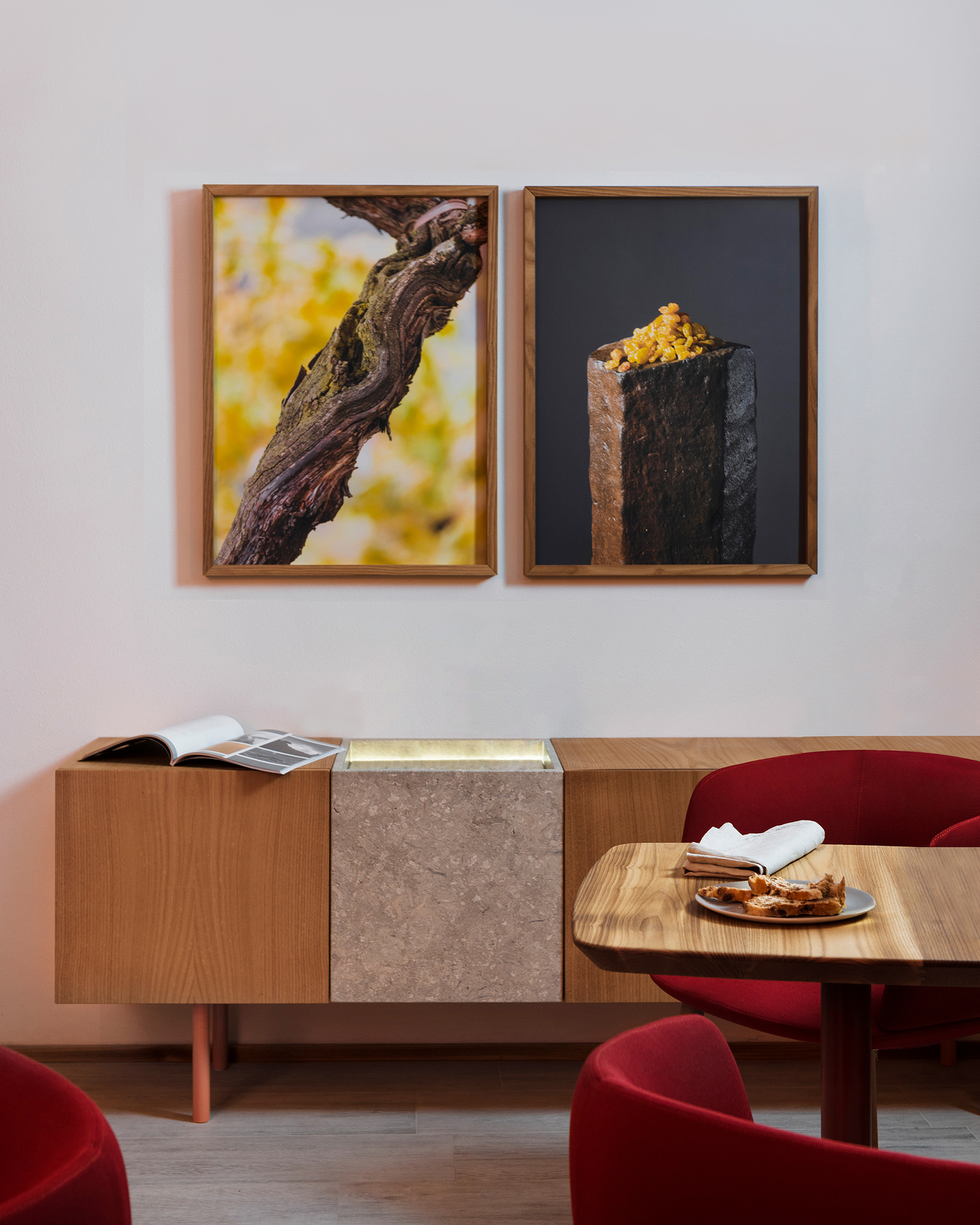 Warm and Wood is an Italian brand founded in 2015 by Falegnameria Cocco Gabriele. A family tradition that began in 1975.
The Warm and Wood brand produces high-design bespoke furniture and objects, made with Bio Antique® heat-treated PEFC-certified wood.
We use timber from PEFC-certified forests, preferably from the region, such as the wood of the PEFC Vaia 2018 Solidarity Chain, created after the storm Vaia hit northern Italy, knocking down millions of trees.
In the context of timber sourcing, what is your company's goal?
The company is constantly oriented towards purchasing PEFC-certified wood, for business ethics and to promote the principles of sustainable purchasing.
Tell us a bit about yourself. What is your background? What are your main responsibilities within the company?
Since I have been employed in the family business, I have always aimed at a conscious management of purchases for a high-quality final product that is at the same time helpful to the environment and to people. I am employed in the administrative sector, and I am responsible for PEFC within the company.
What led you to choose PEFC certification?
When I first heard about PEFC, I was immediately captured by the message, so we decided to obtain certification for our company.
In the current commercial "jungle" we have chosen transparency to give added value to our company, to realize our commitment to the environment, and to protect the future of our children.
How has PEFC certification benefited your company and helped achieve your goals?
Thanks to our PEFC certification, the company enjoys greater visibility and respect from both competitors and customers.
We considered it right not to increase the prices of PEFC-certified products compared to non-certified products, because we believe that the advantage of being part of an eco-sustainable network must be transferred to the customer without additional costs.
What does it mean for you personally to work for a company that takes its responsibility for forests seriously?
I like my job and I like working in an environment where there is a code of ethics. A common thread like PEFC certification. I found in PEFC a family, made up of sensitive, motivated, and prepared people, who reveal the passion and love for the chosen mission.
In your opinion, what role will sustainability and certification play in your sector in the future?
Fortunately, the new generations are increasingly informed and sensitive to ecology and sustainability. This trend will not be just a passing trend but the new way of thinking and living. Also, for this reason, environmental certification in companies will gain even more weight and importance.
Forests are Home is PEFC's awareness campaign to promote the manufacture and sale of sustainably sourced furniture. As part of the campaign, we highlight sustainable furniture brands like Warm and Wood that prioritize environmental conservation by offering PEFC-certified furniture through case stories and graphics. If you source and sell PEFC certified furniture products, join us today!